List of Aviation Companies | Aviation Companies Database | Emails, Phones & Addresses
Aviation stands as one of the largest industries globally, and our aviation companies database offers a comprehensive insight into this dynamic sector. We have meticulously compiled data from the most responsive sources, encompassing land airline companies across the domestic, international, and military aviation sectors.
Gain access to comprehensive and up-to-date contact data with our aviation companies database. As a trusted source for B2B contact information, we offer access to a wealth of invaluable data fields tailored to meet your business needs. Our database consists of decision-makers only, including email addresses, phone numbers, and physical addresses. Covering the UK and worldwide, it includes 22,626 contacts of decision-makers. We can also source data for the Air Cargo industry, airport transfer and transportation industry, and aerospace and defence manufacturers.
---
22,626 Aviation Contacts. Each Record Includes:
Full Name of the Aviation Company Employee
A Personal Business Email Address (not generic)
Exact Job Title / Employee Specialty
Job level (Executive, Manager, Director, VP, C-level)
Company Name and Website Address
Full Mailing Address with Postcode
Organisation-level Phone & Fax Numbers
Company Industry/ Specialty
Company Revenue & Employee Size Indicator
Aviation Companies Database Quality Promise
Your list will be built to your specification
95% deliverability guarantee
Free hard bounce records replacement over the threshold
Hundreds of selection criteria: job titles, seniority, industries and sectors, revenue, company size, sic codes or even by keyword.
GDPR-compliant data
Email addresses are regularly updated for accuracy and relevance
Unlimited data usage
Data is cleansed and verified before being sent to you
A personal account manager who will choose the best data selection for your project
---
List of Aviation Companies by Type
Our database is flexible and data can be filtered out according to your requirements. For example, if you are looking to buy data for a specific company type only. Below are a few examples. The contact data includes only senior decision-makers in the UK and worldwide. Only English-speaking contacts.
Private Aviation Worldwide: 5,383 Contacts
Private Aviation UK: 1,529 Contacts
Aviation Manufacturers UK: 4,397 Contacts
Aviation Manufacturers Worldwide: 12,846 COntacts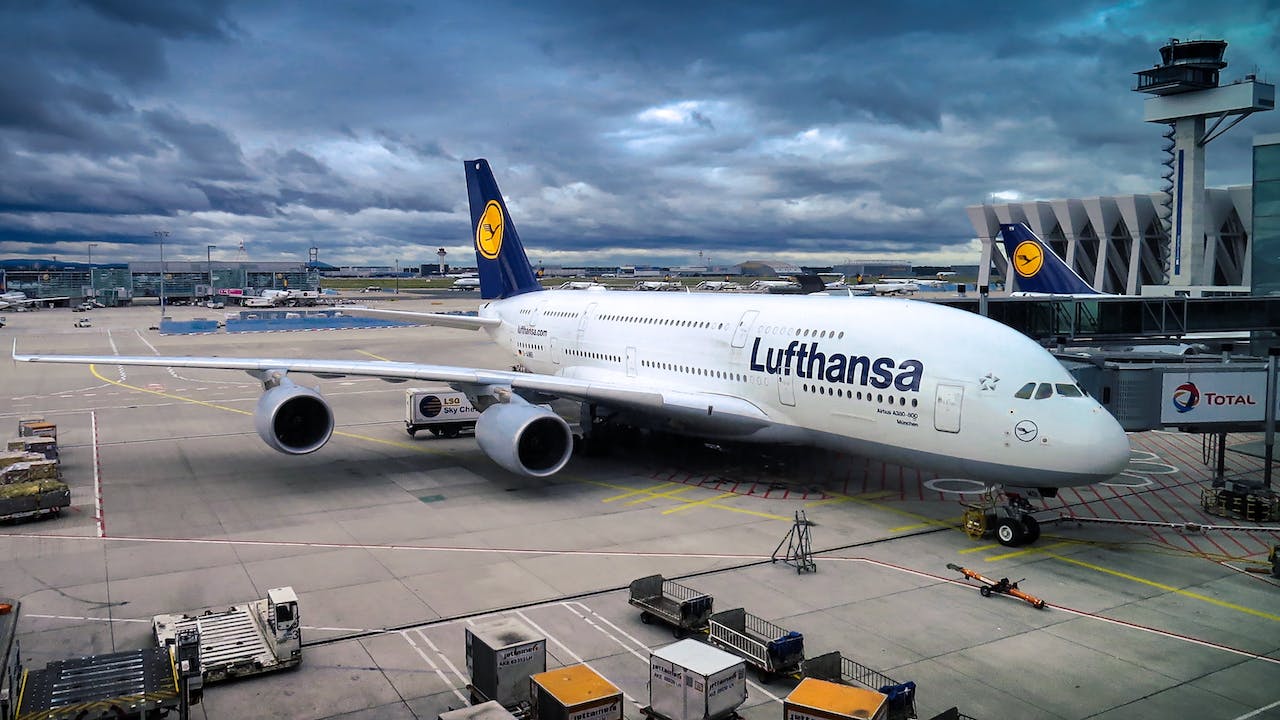 GDPR Compliant. UKMM are committed to using only mailing, email and telephone data that complies with GDPR. We also offer guidance on how you can maintain your compliance.
Examples of Aviation Companies Lists
Our data is meticulously collected for each project, tailored to its unique requirements. We identify the most suitable sources for your project, guaranteeing higher click-through and response rates. Below, you'll find three examples from our diverse collection of data sources and lists:
International Aviation Companies List
Overview: Included in this aviation list are attendees, delegates and qualified prospects and names of senior decision-makers involved within the flight segment of the industry (owners and operators and the manufacture of aeroplanes)
Source: Conferences
QTY: 12,224
Min Order: 3000
Selections: Location, job title/function, sector and keyword search
Media: Mailing, Email
---
Aviation Companies List – Subscribers
Overview: Aerospace professionals in both the civil and military sectors. Readers range from chief executive officers and chairmen to chief pilots
Source: Paid subscriptions
QTY: 13,868
Min Order: £750
Selections: Business activity, Geographic, Job title/ function
Media: Mailing, Email, Telephone
Aviation Companies List – Aerospace and Defence
Overview: Jane's Information Group is the authoritative and world-renowned provider of information for military, government and commercial organisations on the subject of defence, geo-politics, transport and law enforcement. This aviation list contains senior military personnel, government officers and industry decision-makers involved in aerospace and defence procurement in over 150 countries worldwide
Source: Directory
QTY: 34,322 Worldwide and UK 7,441
Min Order: 3000
Selections: Geographic, Nature of business, Type of organisation, All Selections
Media: Mailing, Email, Telephone
Some of our Customer Feedback
Very well-organised, with detailed information about each CIO's company, industry, and contact details. Made outreach a hell of a lot easier and we're pleased to say that our campaign overall was successful. Doubt it would have been possible without the help of uk marketing management team.
As an IT professional, I was looking for a comprehensive and reliable CIO contact list for our most recent business campaign. I came across the CIO contact list from UK Marketing Management and was immediately impressed with the depth and accuracy of the data... Not to mention the service received from John from the offset. Thanks very much.
I recently purchased the CIO contact list from UKMM to help me connect with IT decision-makers in my industry. As a small business owner, it can be challenging to get in touch with the right people who can help me grow my business. However, this contact list has made it much easier for me to find and connect with CIOs. I've found the contact details to be accurate and up-to-date, which has saved me a load of time and energy in my outreach efforts.