Pub Email List | 2,700 Companies | 11,000 Contacts
The UK pubs and wine bar sector is undergoing huge changes. The sector is emerging and transforming itself to adapt to a new situation. It is therefore vital that sector suppliers are able to rely on clean accurate data for the sector.
The Pub Email List covers both "Pub Chains UK" and "Pub Groups UK" sub lists. The contacts on the file are the key decision makers within these important companies. All disciplines are represented from Chief Executives to Food and Beverage Directors, Human Resource Directors and many more.
If you are supplying the pubs, bars and the hospitality industry then this file is essential for you. Please also consider our Hospitality list and Restaurant list for your marketing.
---
Who Should Use the Pub Email List?
The pubs email list is a vital tool for many marketers including:
Recruitment specialists
University careers officers
Marketers looking to promote services
Breweries and food producers
Alcohol suppliers
Furniture, fixtures and fittings suppliers
GDPR Compliant. UKMM are committed to using only mailing, email and telephone data that complies with GDPR. All our list are ethically sourced with subscribers willing to receive relevant information. We also offer guidance on how you can maintain your compliance.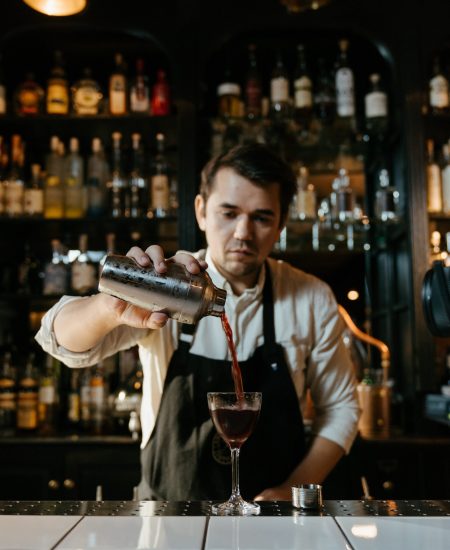 What does the Pub Email List contain?
The information in our database can be filtered down and narrowed by multiple criteria.
The list contains the following information for all records:
Personal Business email address (not generic)
Company Name
Company URL
Full name for salutation
First name
Surname
Job Title
Mailing address with postcode
Company Phone Number
Industry
Revenue size indicator
Employee size indicator
---
---
UK Pubs Email List by Jobs and Venue Type
The sample data below represents a number of contacts available for pubs, categorised by type of establishment, certain job titles or geography.
---
Pubs & Pub Chains: 1,784 companies, 7,055 contacts
Wine Bars: 96 companies, 426 contacts
Cocktail Bars: 115 companies, 499 contacts
Hotel Bars: 172 companies, 681 contacts
Nightclub: 392 companies, 1,553 contacts
Music Bar: 210 companies, 794 contacts
Bartender: 2,325 contacts
Waitress / Waiter: 4,791 contacts
Barback: 19 contacts
Bouncer / Security Guard: 28 contacts
DJ: 245 contacts
Chef: 1,278 contacts
Bar Manager: 1,012 contacts
Mixologist: 55 contacts
---
UK Pub Chains Email List
Pub chains are groups of pubs or bars operating under the same name. Pub chains usually sell the same products in all venues, as their stock purchasing is centralised. Therefore, pub chains operate larger budgets and deal with bigger contracts, as oppososed to indepent pubs. This makes pub chains more appealing for some service or goods providers.
---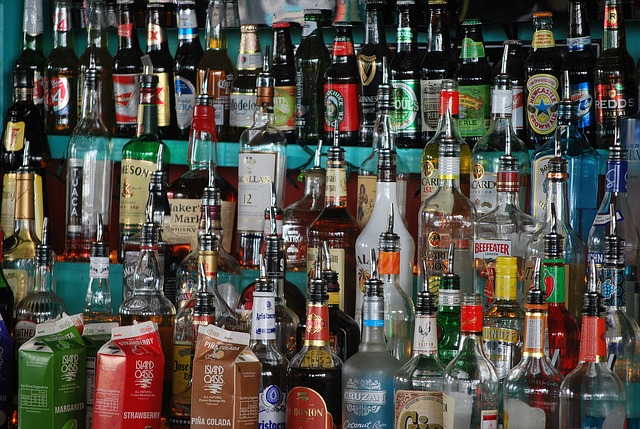 Our pub chains email list can be narrowed down according to your requirements. Some of the most popular data requests are for pubs that are located in certain area and for pubs of a certain revenue range.
Pub Chains by Revenue
£50 mil. – £100 mil.: 121 contacts
£100 mil. – £250 mil.: 210 contacts
£250 mil. – £500 mil.: 337 contacts
£500 mil. – £1 bil.: 623 contacts
£1 bil. – £5 bil.: 1,328 contacts
Over £5 bil.: 1,031 contacts
---
Pub Chains by Location
This sample data below includes only contacts on a senior, decision-making level.
---
Bedfordshire, consisting of Bedford, Central Bedfordshire and Luton: 21 contacts
Berkshire: 128 contacts
Bristol: 86 contacts
Buckinghamshire, including Milton Keynes: 37 contacts
Cambridgeshire, including Peterborough: 78 contacts
Cheshire, consisting of Cheshire East, Cheshire West and Chester, Halton and Warrington: 55 contacts
City of London: 14 contacts
Cornwall, including the Isles of Scilly: 17 contacts
Cumbria: 16 contacts
Derbyshire, including Derby: 24 contacts
Devon, including Plymouth and Torbay: 60 contacts
Dorset, including Bournemouth and Poole: 12 contacts
Durham, including Darlington, Hartlepool, and Stockton-on-Tees north of the River Tees: 14 contacts
East Riding of Yorkshire, including Kingston-upon-Hull: 22 contacts
East Sussex, including Brighton and Hove: 49 contacts
Essex, including Southend-on-Sea and Thurrock: 78 contacts
Gloucestershire, including South Gloucestershire: 50 contacts
Greater London, excluding the City of London: 1,134 contacts
Greater Manchester: 192 contacts
Hampshire, including Portsmouth and Southampton: 91 contacts
Herefordshire: 26 contacts
Hertfordshire: 127 contacts
Isle of Wight: 9 contacts
Kent, including Medway: 81 contacts
Lancashire, including Blackburn with Darwen, and Blackpool: 55 contacts
Leicestershire, including Leicester: 32 contacts
Lincolnshire, including North Lincolnshire, and North East Lincolnshire: 28 contacts
Merseyside: 48 contacts
Norfolk: 36 contacts
North Yorkshire, including Middlesbrough, Redcar and Cleveland, York, and Stockton-on-Tees south of the River Tees: 27 contacts
Northamptonshire: 43 contacts
Northumberland: 54 contacts
Nottinghamshire, including Nottingham: 72 contacts
Oxfordshire: 61 contacts
Shropshire, including Telford and Wrekin: 4 contacts
Somerset, including Bath and North East Somerset and North Somerset: 43 contacts
South Yorkshire: 55 contacts
Staffordshire, including Stoke-on-Trent: 39 contacts
Suffolk: 36 contacts
Surrey: 128 contacts
Tyne and Wear: 52 contacts
Warwickshire: 41 contacts
West Midlands: 136 contacts
West Sussex: 58 contacts
West Yorkshire: 121 contacts
Wiltshire, including Swindon: 26 contacts
Worcestershire: 34 contacts
Need advice on your finding your perfect pub data set? Get in touch with us, we're happy to help. 
Testimonials
This is very useful – you are defo the person for all things data!
Up to nowadays we purchased just once from UK Marketing and we remained very satisfied with the job done. They provided us with high quality and punctual data. We would like to highlight especially the professionalism and the quickness in replies of UK Marketing. When you write to them an enquiry, you are always sure to get a soon and full feedback, and for us it is very important when you do not need to urge an answer.
It has been a pleasure to work with you on a number of campaigns this year. Using data from UKMM we are able to tap new contacts in our target countries. I'm confident that when I send our campaign brief we would receive a count for a carefully selected segment of your database.
---
Pub Email List FAQ
How can I get access to a pub email list?
Contact us here at UK Marketing Management for a comprehensive, accurate, and up-to-date email list of contacts working in pubs across the UK.
Can I use a pub email list for cold emailing?
Yes, absolutely. All of our contact details are fully GDPR compliant which means you can use them for your marketing campaigns without worry.
What is the average size of a UK pub email list?
Our email lists can be filtered to suit your specific needs, meaning the size of the contact list you'll receive will depend on your needs. Our lists usually range from around 100 contacts to 11,000 contacts.
Which are the 10 largest UK pub chains?

Stonegate
Mitchells & Butlers
JD Wetherspoon
Whitbread
New River Retail
Admiral Taverns
Trust Inns
Young & Co's Brewery
Loungers
Amber Taverns
---
Business Lists
If you are looking to market your products and services to senior business contacts then we can help. Our business lists cover all job functions, sectors, company sizes and regions both in the UK and internationally.
Consumer Lists
With access to over 5000 consumer lists, UK Marketing is a single source of data for all consumer targeting. The consumer lists can be selected by age, gender, income, interest area and many more criteria.
Samples and Testing
We're happy to offer samples on any business list we use, both UK lists and international lists. Samples show the field layout giving you confidence of what you are getting. We can also arrange for small test orders on both business lists and consumer lists.
---
Other popular email lists