The HR Email Addresses Database | 16k Contacts with Email, Phone and Postal Data
The HR Email Addresses Database is a definitive list of Human Resources professionals in the UK. It covers HR managers (7299 contacts) and HR Directors (3211 contacts), as well as Personnel Managers, Employee Benefits and Rewards specialists (over 10,000 contacts).
The list has over 16,000 individuals from the UK's mid-market and large organisations. The file includes an employee size indicator.
---
Who should use the HR Email Address Database?
Human Resources is seen as a critical part of an organisation's structure more and more often. Often the Head of HR is a board-level appointment so securing the services of these key individuals is important. This file is hugely important for recruiters, recruitment agencies and providers of employee benefits and rewards schemes.
The HR Executives email list may be helpful if you are:
seeking to recruit an HR professional in your company
exhibition organiser of HR-related events
a recruitment agency with HR vacancies
employee benefits provider
employee rewards provider
publishers of personnel-related material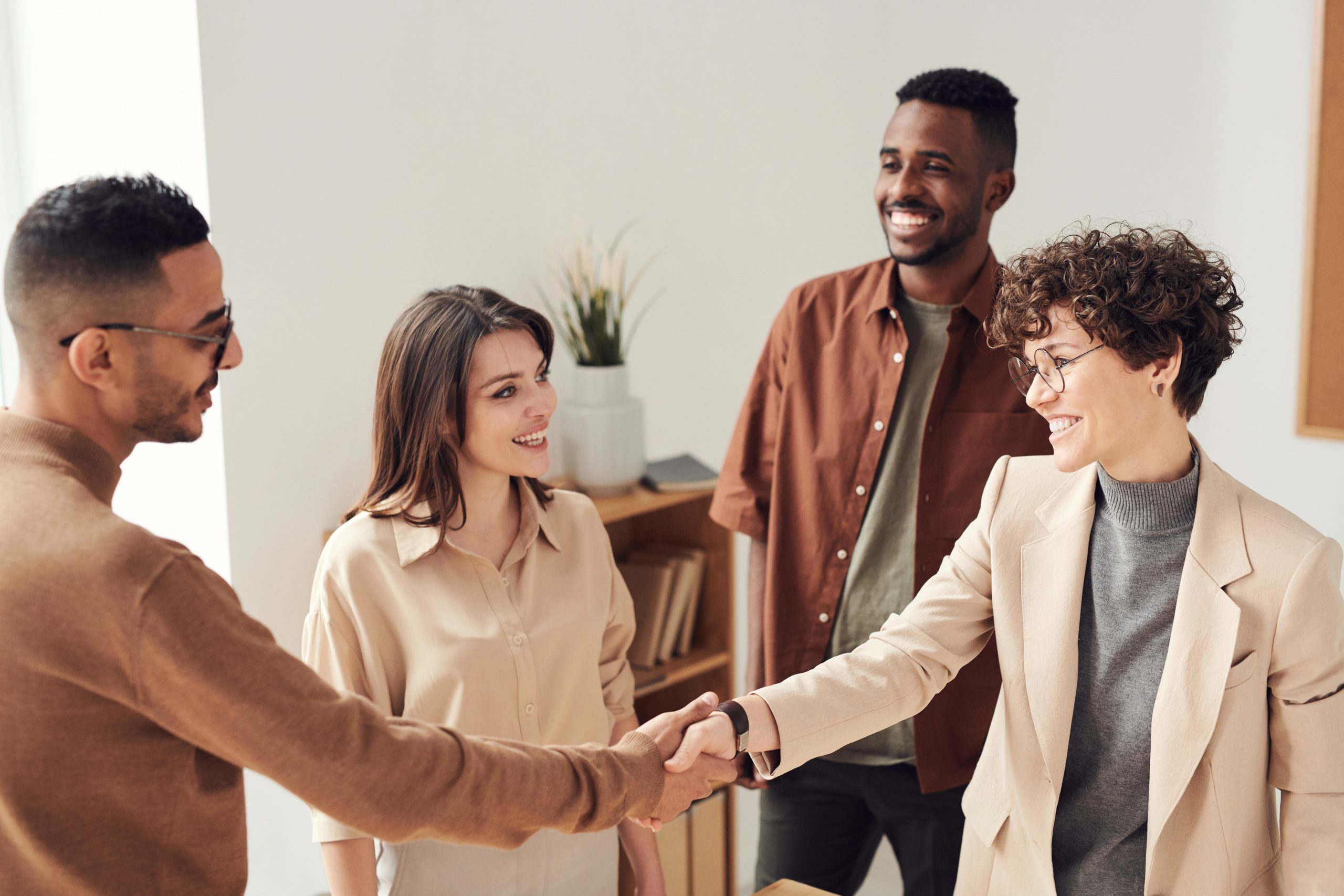 ---
Over 20,000 HR Executive Contacts. Each record includes:
HR's Full Name
HR's Personal Business Email Address (not generic)
Exact Job Title
Job level (HR Executive, HR Manager, HR Director, C-level)
Company Name and Website Address
HR's Full Mailing Address with Postcode
HR's Phone & Fax Numbers
Company Industry
Company Revenue & Employee Size Indicator
HR Email Address Database Quality Promise
Your list will be built to your specification
Free data samples will give you insight into the quality and field layout
95% deliverability guarantee
Free hard bounce replacement 1:1 over the threshold
GDPR-compliant data
Email addresses are regularly updated for accuracy and relevance
Data is cleansed and verified prior to being sent to you
100+ credible and legitimate sources: manual research, survey and feedback forms, directories, HR conferences, trade fairs, industry magazine subscriptions, private email lists and so on.
GDPR Compliant. UKMM are committed to using only mailing, email and telephone data that complies with GDPR. All our list are ethically sourced with subscribers willing to receive relevant information. We also offer guidance on how you can maintain your compliance.
Our Key HR Email Addresses Lists
HR Managers Email List
This file focuses on the professionals at medium-sized organisations through to the largest companies in the UK. The file has over 3600 individual contacts, all with email addresses. The file contains an indicator of the company employee size.
Source: Event registration, journal subscription and own research
QTY: 3600
Selections: Company revenue size, Geographic, Number of employees in the organisation
Media: Mailing, Email, Telephone
HR Executives Email List
This list is dedicated to all HR executives who are responsible for the day-to-day activities of Human Resource Management departments, from hiring new personnel to training & development.
Source: Various
QTY: 15,000
Min Order: 1000 records
Selections: Company type, Geographic, Job title/ function
Media: Mailing, Email, Telephone
Need advice on the HR executives email list or picking your target audience? Get in touch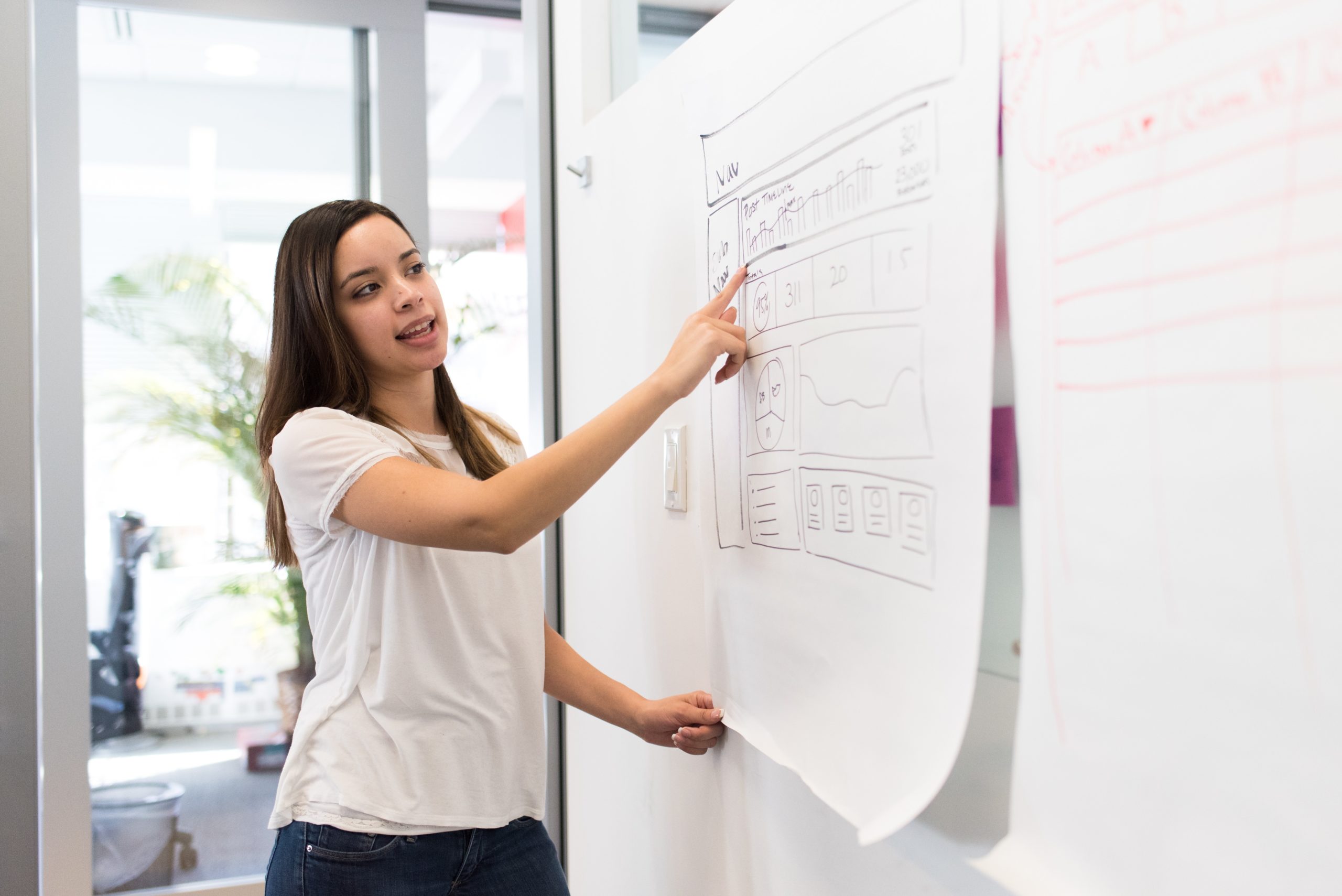 What does the HR Executives Email List contain?
The information in our database can be filtered down and narrowed by multiple criteria. The list contains the following information for all records:
Personal Business email address (not generic)
Company Name
Company URL
Full name for salutation
First name
Surname
Job Title
Mailing address with postcode
Company Phone Number
Industry
Revenue size indicator
Employee size indicator
HR Email Addresses – Sample Data
Below is a data sample for this database. Request a free data sample to reveal the hidden information.
---
HR Email Addresses Dummy Data
Company: CloserStill Media
Website: www.closerstillmedia.com
Salutation: Ms.
Contact Name: Jo Smith
Job Title: HR Director
Job Level: Director-Level
Job Function:Human Resources
Address: j.smith@closerstillmedia.com
Physical Address: Unit 9, Exhibition House, Addison Bridge Pl
City: London
State: London
Zip/Post Code: W14 8XP
Country: United Kingdom
Time Zone: Greenwich Mean Time (GMT)
Tel Number: 0123 456 789
Industry:Event Services
Revenue: $50 mil. – $100 mil.
Employee Size:250 – 500
Category: HR Director Email List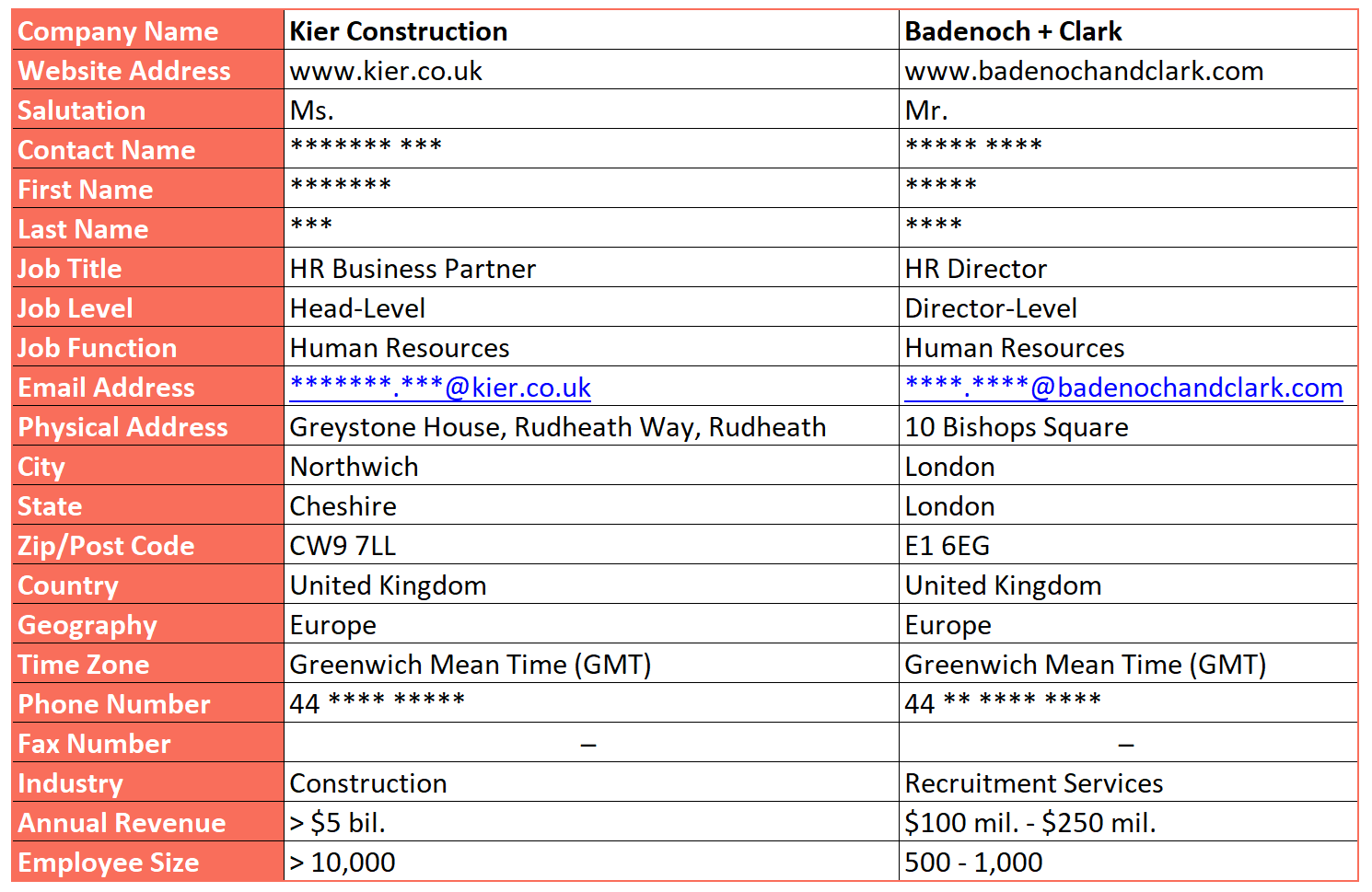 HR Email Addresses Database Testimonials
It has been a pleasure to work with you on a number of campaigns this year. Using data from UKMM we are able to tap new contacts in our target countries. I'm confident that when I send our campaign brief we would receive a count for a carefully selected segment of your database.
UK Marketing Management gave us detailed advice on the data source that most suited our business needs and provided the data swiftly and in a user friendly format. We have now used the company's services twice and are impressed by it's efficient and targeted approach.
I was dubious about buying data to help with my email campaigns and required a GDPR-compliant method to do so. UK Marketing Management provided a helpful and extensive data list which met my needs and will ultimately save us a huge amount of research time. I would recommend to others.
Business Lists
If you are looking to market your products and services to senior business contacts then we can help. Our business lists cover all job functions, sectors, company sizes and regions both in the UK and internationally.
Consumer Lists
With access to over 5000 consumer lists, UK Marketing is a single source of data for all consumer targeting. The consumer lists can be selected by age, gender, income, interest area and many more criteria.
Samples and Testing
We're happy to offer samples on any business list we use, both UK lists and international lists. Samples show the field layout giving you confidence of what you are getting. We can also arrange for small test orders on both business lists and consumer lists.