GDPR Compliant Investors Lists | Target Angel Investors, High Net Worth Individuals |UK & International Investors
Get access to one or multiple investor lists with our help. We can help you reach out to spreadbetters and traders in commodities, FOREX, property, stocks, CFD, and futures & options. Let us know what you want to pitch and who your target audience is and we will help you to find the right people to get in touch with. We have the best sources for targeting investors, including international investors, for example, investors in USA or Chinese Business Investors.
If you are looking for investors in specific areas please take a look at the following pages:
Property Investors | Angel Investors | Equity Investors | Mining Investors
---
Who is on the List of Investors?
We are proud of the quality of our data and our lists contain email data of people not only with money but also the ones who are genuinely interested in receiving opportunities for investment. We will discuss your options with you to ensure that your message goes to the most relevant list of people who are most likely to respond.
You can have access to multiple email lists, each of those was collected in a different way and would have different data and a slightly different profile of investors. You can find a few examples below.
If you are not sure what list will work better for you, just get in touch with us and we will help you to identify the most useful contacts for you or your business, depending on your industry or the potential amount of investment that you are looking for.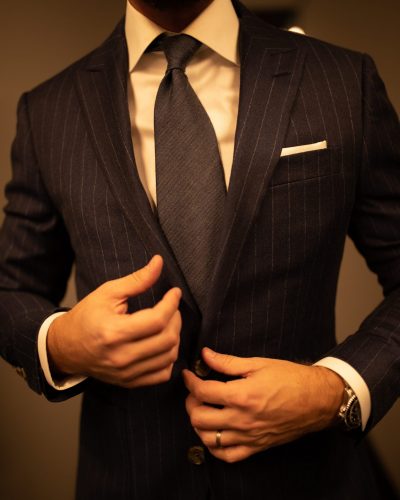 GDPR Compliant. UKMM are committed to using only mailing, email and telephone data that complies with GDPR. All our list are ethically sourced with subscribers willing to receive relevant information. We also offer guidance on how you can maintain your compliance.
Investor Contact Lists Examples
VIP Investors list
This is a very high quality file, as it can generate leads for £25k plus cash investments which means that good opportunities will convert well.
All of the publishers leads come from online enquiries so they are all inbound. For this reason regulated companies feel comfortable from a compliance point of view. VIP Investor either create dedicated landing pages or get in touch with investors who have enquired earlier and registered an appropriate interest for the new product.
Volume: 450,000 VIP Investor Emails
Fat Prophets Investment Database
Founded in 2000, Fat Prophets has grown to become the world's leading independent stockmarket research houses. The database has increased by about 10,000 records over the last 5 months. Thanks to their extensive marketing, their database is continuously refreshed.
"The mission is to advise investment savvy members exactly what shares to buy, what investments to make, at what price and when to sell to maximize their potential returns. Analysts contribute to Bloomberg, CNBC and Sky News television. The information is relevant to traders and investors with extensive portfolios."
Volume: 51,000 Fat Prophets Investor Emails
Advisory Trader
This continues to be one of the best high new investment lists in the market for a number of reasons. Firstly, the audience is high net worth investors that have previously invested a minimum of £30k+ into a discretionary stockbroker. Secondly, the works for high entry level, high risk investments. Thirdly and best of all this is a very recent and fresh list, and has only been hit by very few third party offers.
As a bonus, Advisory Trader offers select, relevant and reputable partners the opportunity to communicate directly to 80k opted in traders. They offer a CFD and spreadbetting advisory service as well as news, research and tips to all levels of traders.
Volume: 80,000 Advisory Trader Investor Emails
Bright Investments
Bright Investments is a database of investors that have a proven portfolio and appetite for high risk reward opportunities.  Converts well for all types of investments. The media has been collated via blogs, PPC, and social media recruitment drives.
Volume: 100,000 Bright Investments Emails
Traders Q – Trading Magazine
Traders Magazine appeals to a wide variety of traders and investors across age groups and income levels. The magazine is the first choice in Europe for speculators coming into contact with Property Investment, CFD trading, warrants trading, as well as outright speculation on futures and options. The magazine caters for scalpers, swing traders, momentum players, portfolio investors, trend followers, day traders and probably any other denomination within the active trading and investment community. Users are predominantly affluent males over 40.
Volume: 80,000 Traders Q Emails
ADVFN – UK Private Investors
Advanced Financial Network – ADVFN were the first to deliver professional trading information to UK private investors in 1999. It now provides unrivalled access to stock exchange information from around the world to over 2 million registered users. The primary user base is 30 – 54 year old males of high net worth. They are trading and investing on a daily and weekly basis which means that they are very active and keen investors.
Volume: 120,000 ADVFN Investor Emails
How to choose the right investors list to pitch to?
In order to pick the right investors list you should be able to answer a few questions. Prepare and have the following information on hand: size of investment you are looking for; your goals; risks involved into the project, geography of the project or location of the investor and any other helpful information that will sell your project to the investor.
Investing.com
One of the world's best sites and email lists for serious investors – exclusive OSM rate Investing.com is a financial markets platform providing real-time data, quotes, charts, financial tools, breaking news and analysis across 100 exchanges around the world in 30 international editions. With 20 million monthly users, and over 170 million sessions, Investing.com is one of the top three global financial websites according to both SimilarWeb and Alexa. In addition to the global Stock Markets, Investing.com also covers Commodities, Cryptocurrencies, World Indices, World Currencies, Bonds, Funds & Interest Rates, ETF's Futures and Options
Volume: 180,000 UK Investors
MoneyWeek
The publishers of MoneyWeek provide intelligent, easy-to-read analysis of the week's financial news, with practical investment advice for private investors. MoneyWeek covers all areas of investing – property, shares, funds, commodities etc. – both in the UK and globally.92% male, 35-64 years old, 23% board directors, average value of investments is £631,26, average personal income is £81,840.
Volume: 102,000 MoneyWeek Emails
MoneyWeek Saver
This is a free newsletter published by MoneyWeek Limited which is authorised and regulated by the FSA. It's business is a mix of FSA regulated activities (predominantly the giving of non-personal investment advice in the form of newsletters) and activities which are not regulated by the FSA (such as publishing MoneyWeek magazine). MoneyWeek Saver is one of the unregulated publications because the principal purpose of it is not to give investment advice.
Subscribers to MoneyWeek Saver have all opted in to receive the service. They will have done so through promotions in other titles.
Volume: 21,000 MoneyWeek Saver Emails
Investment Insider
Investment Insider are proud to launch a brand-new audience to the Investor Acquisition market in January 2020!
The Publisher has built up a base of subscribers to their brand, that recommends various investment offers to online audiences. The base has been collected across Google, Social, Display and Video platforms, along with a network of HNW publishers to host a highly engaged audience of people looking for their next investment.
Most prospects have shown interest across asset classes such as property, fixed income, Wine, Art and other alternatives. Initial tests have shown the base to be second to none in engagement scores, with the very first test broadcast producing 40 enquiries from a small send just a few days ago.
Volume: 70,000 Investor Insider Emails, UK only
Chieftains
The list is one of our best converting for investments at £50k+ entry level, targeting business owners. Loyal audience with a high risk -high reward attitude to investing.
We provide the UK's most cost-effective route to market for companies looking to target business owners, aspiring entrepreneurs, business buyers and private equity investors.
Chieftains is the world's most popular website for buying or selling a business. Established in 1996, the website is both a marketplace of businesses for sale and a rich resource for investors looking for routes into the best private equity investments.
Volume: 97,000 Chieftains Emails, UK only
Love money
The online magazine Love money provides the UK'S biggest finance and investments portal. Users can be sorted by demographics in interests including investment type (including funds, stocks or commodities). Newsletter volumes 360k (with interest in investment)
If you would like advise on which lists would be best for you please contact us.
Investors Research UK
The publishers of Investor Research provide paid for Stock-based research reports to certified investors. They have a loyal opted in email base which is very responsive.
"When we launched in 2000 we saw a finance industry that was out of touch with investors needs. A new breed of investor had entered the market in need of objective and trustworthy stock market advice. More than a decade on, our research and investment return track record speaks for itself. This is why our membership and investor base continue to grow and many of our founding Members are still with us today. Our research advice and funds management services are completely objective. We are not paid by any of the companies that we recommend in our research reports because our Members interest have always come first.
Volume: 50,000 Investors Research Emails
Motley Fool
This file is one of the best email lists in the UK for investment campaigns.
Motley Fool UK was formed in 1997 and is recognized as the UK's leading online finance community sites. The website offers consumers personal finance and investments content, financial comparison and community tools and services. 'Fools' are typically older (average user age is 47), wiser (55% degree educated), wealthier (average personal income is £35k, (76% are active investors), more secure (80% are homeowners) and active online (50% visit the site weekly). The site has over 300k active investors and 1.2m members, so this is the largest file in the UK.
Volume: 324,000 Motley Fool Emails
Property Investors Media
This is information captured from investors that have attended one of the bi-annual property investment shows.
Property Investor Media is best known for organizing the 'Property Investor' and 'Homebuyer' property exhibitions held annually in the UK since 1989. 85%+ of the investors on the database fall within the 'AB' socio economic group. The explanation for this is that the dataowners focus their efforts on attracting the "upper end of The Sunday Times" audience. The investor database has been built up over several years and comprises previous visitors to the 'Property Investor / Homebuyer' exhibitions plus others who subscribed to newsletters or have opted in to receive relevant emails.
Volume: 93,000 Property Investors Emails
Investors Today
Website: www.investortoday.co.uk & newsletter 3 times a week.
Database Profile: 25-45 Age Group, AB – Socio Economic Group interested in generating high returns from stocks & shares, property, day trading etc
Volume: 40,000 Investors Today Emails
UK-Analyst Investors Database
Currently has around 30,248 very high quality traders and investors with diversified portfolios
18% own an equity portfolio worth over £250,000
38% own an equity portfolio worth over £100,000
30% have already traded commodities
38% have spread bet
1 in 4 have traded CFDs
1 in 4 have traded Forex
Share Crazy Investors
Currently there are around 25,758 traders and investors who have a strong relationship with ShareCrazy as many hold share dealing accounts. The investors have an interest in a range of investment and trading options. They have the capital to back them.
15% own an equity portfolio worth over £250,000
35% own an equity portfolio worth over £100,000
28% have already traded commodities
36% have already spread bet
1 in 5 have traded CFDs
1 in 4 have traded Forex
What are the types of investors?
The two most common types of investors are:

Angel investors are high net-worth individuals usually investing into with smaller start-ups or entrepreneurs often in an exchange for the ownership equity in the company.
Venture capitalists – usually invest into companies that start to bring revenue and need money to scale up rapidly.
How to find investors?
There are multiple ways of finding the investor for your business or project:

Find a personal investor – ask around, talk to your relatives and friends, if someone is interested in your project, you may end up having the best terms.
Grants – if you are looking for a small investment, you may be able to find a grant for your business, depending on the industry. Search for local grant directories to see what's available.
Set you project up on one of the investor matching websites, such as AngelList, Funded.com, seedinvest.com and others. These websites will help you to talk to the investor directly, however, the competition is very high there and it may be difficult for the project to remain visible.
Direct emailing – with the help of one of our investors' email databases you can send your pitch straight to their inbox. Strict subscription rules ensure that investors are not receiving too many emails and therefore are genuinely interested in reading the supplied information.
How to get an investor to invest?
As with any business, investing is all about the profit you can make. You need to prepare a convincing, research based growth and revenue forecasts and explain what investor can expect to get in return for his support.
How to approach investors via email?


How to make an introduction to an investor via email.
The email subject


Before you start your pitch you need to get the investor to open your email. Consider how many emails you receive on a daily basis, now think about how many of those you actually pay attention to. The senior decision-makers opening your email will likely be receiving hundreds of emails daily trying to get their attention. The first step is therefore to get them to open the email. An engaging email subject is the start of getting into these conversations.

The Hook


Great, your email has been opened, now you need to get them to read it. You only have a few seconds to grab the reader's attention so you need a great hook. Think about what you can start with that's impressive, exciting and makes the reader want to continue.

The ask


There's a variety of reasons you could be needing an investor, so consider how you can make your ask clear and to the point. If you're selling a product or service, bullet point its success so far, and how you envision it going further.

Contact details


Now you have their attention, you must give them the means to contact you for further discussion. Instead of just asking for an email reply, perhaps ask for a telephone call, video call, or add a link to a booking system where they can book a call with you.

Follow up


It is possible that your first email will get lost, doesn't get opened, or gets deleted. There will be lots of competition in the investors' inbox, don't be disheartened. Follow up a few days later, and then a week or so after that. Persistence should pay off, but be cautious not to irritate the potential investor by limiting the follow-up emails. If your approach is not working, switch it up and find what works for you. 
---
Other popular email lists