List of Farmers | Farmers Email List with 3.8K Addresses & 1.1K Companies
This database of farmers in the UK covers the full spectrum of agricultural services. It includes organisations growing crops and cereals through to the farming of animals, horticulture and propagation. Other organisations include nurseries, farmers of vegetables and other arable crops. It also includes farming of cattle, sheep, pigs and poultry. The agricultural services sector is also represented.
The mailing list will be tailored to your requirements and we can also launch an email or postal marketing campaign on your behalf, saving your valuable time.
Farm and Agricultural contacts with email addresses

Who should use the List of Farmers?
If you are looking to promote your farm machinery or leasing options then this is an ideal option for you. In addition, anyone that is promoting other products and services to the agricultural or horticultural sectors then these files will work well.
Who is on the List of Farmers?
These lists contain contacts that have job titles such as Managing Director and Finance Director as well as the more traditional "farmer" job titles. The list contains those contacts that actually farm the soil as well as contacts that perform other company tasks such as finance and operations on the farms. It also has contacts at companies that support the farming industry. You can view a few examples of lists and data available below:
---
Each Contact Includes:
Farmer's Full Name
Farmer's Personal Business Email Address (not generic)
Farmer's Specialism/Job Title
Farm Name & URL
Farmer's Mailing Address with City, County, Post Code, Country
Farmer's Phone & Fax Numbers
Farming Industry
Company Revenue & Employee Size Indicator
Farmer's Email List Quality Promise
Your list is built to your specification; better open rate and lower pricing.
Hundreds of selection criteria: job titles, seniority, industries and sectors, revenue, company size, sic codes or even by keyword.
95% deliverability guarantee.
Use data for 12 months after purchase.
Data is cleansed and verified prior to being sent to you.
A personal account manager who will choose the best data selection for your project.
Email addresses are regularly updated for accuracy and relevance.
---
Farming Database
Overview: Individuals at 80,113 UK farms
Source:  Controlled circulation
QTY: 62,612 contacts
Min Order: £250
Selections: Geographic, type of farm
Media: Mailing, Email, Telephone
Farmers Weekly – Reed Database
Overview: Weekly publication since 1934, reaches small and large farms
Source: Controlled circulation
QTY: 24,733 contacts
Min Order: £500
Selections: Geographic, Nth name, Postcode
Media: Mailing, Email, Telephone
Farming Database
Overview: Individuals at 80,113 UK farms
Source:  Controlled circulation
QTY: 62,612 contacts
Min Order: £250
Selections: Geographic, type of farm
Media: Mailing, Email, Telephone
---
List of Farmers by Location
The list below represents individual farmer contacts categorised by location. So if you are interested in contacting farmers from a specific regions only that can be easily done.
Bedfordshire, consisting of Bedford, Central Bedfordshire and Luton: 13 contacts
Berkshire: 32 contacts
Bristol: 28 contacts
Buckinghamshire, including Milton Keynes: 9 contacts
Cambridgeshire, including Peterborough: 45 contacts
Cheshire, consisting of Cheshire East, Cheshire West and Chester, Halton and Warrington: 34 contacts
City of London: 10 contacts
Cornwall, including the Isles of Scilly: 12 contacts
Cumbria: 11 contacts
Derbyshire, including Derby: 15 contacts
Devon, including Plymouth and Torbay: 36 contacts
Dorset, including Bournemouth and Poole: 7 contacts
Durham, including Darlington, Hartlepool, and Stockton-on-Tees north of the River Tees: 8 contacts
East Riding of Yorkshire, including Kingston-upon-Hull: 11 contacts
East Sussex, including Brighton and Hove: 29 contacts
Essex, including Southend-on-Sea and Thurrock: 46 contacts
Gloucestershire, including South Gloucestershire: 30 contacts
Greater London, excluding the City of London: 855 contacts
Greater Manchester: 69 contacts
Hampshire, including Portsmouth and Southampton: 47 contacts
Herefordshire: 5 contacts
Hertfordshire: 64 contacts
Isle of Wight: 2 contacts
Kent, including Medway: 47 contacts
Lancashire, including Blackburn with Darwen, and Blackpool: 33 contacts
Leicestershire, including Leicester: 19 contacts
Lincolnshire, including North Lincolnshire, and North East Lincolnshire: 16 contacts
Merseyside: 28 contacts
Norfolk: 23 contacts
North Yorkshire, including Middlesbrough, Redcar and Cleveland, York, and Stockton-on-Tees south of the River Tees: 15 contacts
Northamptonshire: 24 contacts
Northumberland: 30 contacts
Nottinghamshire, including Nottingham: 37 contacts
Oxfordshire: 36 contacts
Rutland: 2 contacts
Shropshire, including Telford and Wrekin: 3 contacts
Somerset, including Bath and North East Somerset and North Somerset: 17 contacts
South Yorkshire: 32 contacts
Staffordshire, including Stoke-on-Trent: 25 contacts
Suffolk: 22 contacts
Surrey: 70 contacts
Tyne and Wear: 32 contacts
Warwickshire: 28 contacts
West Midlands: 76 contacts
West Sussex: 29 contacts
West Yorkshire: 70 contacts
Wiltshire, including Swindon: 16 contacts
Worcestershire: 22 contacts
---
What does the farmers email database contain?
The list contains the following information for all records:
Personal Business email address (not generic)
Company Name
Company URL
Full name for salutation
First name
Surname
Job Title
Mailing address with postcode
Company Phone Number
Fax Number where available
Industry
Revenue size indicator
Employee size indicator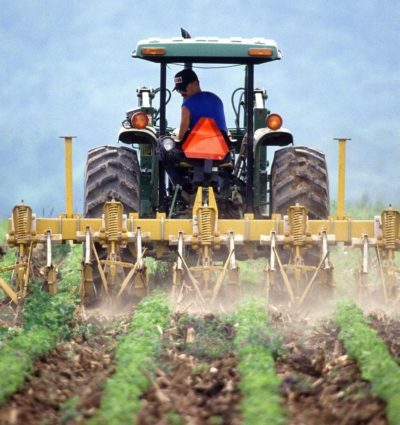 Farmer List GDPR Compliance
Adhering to GDPR regulations and conducting count requests is an important aspect of direct marketing. Recital 47 of GDPR allows for the use of personal data for this purpose, as long as a careful evaluation and balancing test is conducted using the legal basis of Legitimate Interest.
At UKMM, we strive to provide you with GDPR-compliant mailing lists that will effectively connect you with your desired audience. Our team will work closely with you to understand your specific needs, conduct counts on the mailing lists, and achieve optimal results.
As a client-focused list broker, UKMM prioritises your interests above all else. If you are interested in utilising our services, simply send us your brief and we will begin the process of sourcing the most suitable mailing lists for you.
Farmers' Email List by Farmer Type
Depending on your project requirements the email list can be split by farmer type, including, but not limited to the following types:
Family farmers: small-scale farmers who typically operate a family-owned and -run farm.
Commercial farmers: large-scale farmers who focus on maximising profits through high-volume production and efficient operations.
Subsistence farmers: small-scale farmers who produce enough food to meet their own needs, with any excess being sold for income.
Organic or biodynamic farmers: farmers who use methods that avoid synthetic fertilisers and pesticides, relying instead on natural processes and materials
Crop farmers: farmers who primarily grow crops such as wheat, corn, soybeans, and other grains, vegetables, and fruits.
Dairy farmers: farmers who specialise in producing milk and other dairy products.
Poultry farmers: farmers who raise chickens, turkeys, and other poultry for meat and eggs.
Aquaculture farmers: farmers who grow and harvest fish, shellfish, and other aquatic animals.
Specialty crop farmers: farmers who grow specific types of crops, such as hops, wine grapes, or medicinal plants, that are not commonly grown by other farmers.
It is also possible to target farmers based on specific type of products they produce. The most common are listed below:
Goose farmers
Rabbit farmers
Duck farmers
Game bird farmers (quail, pheasant, etc.)
Horse farmers
Llama farmers
Alpaca farmers
Goat farmers
Sheep farmers
Pig farmers (pork production)
Deer farmers
Ostrich farmers
Customer feedback
Impressed with the service. Data was sourced very quickly. I was also offered multiple options for various sets of data, each coming with a unique overview, quantities and prices, so I was able to choose the best option for my company.
Great service. I've got accurate, high quality data tailored to my exact needs.
Will be using UK Marketing Management again. Good value and clean data.
---
Our Popular Email Lists to Buy
---
Buy Email Lists By Company Industry
Buy Email Lists By Company Specifics
---