Angel Investors Contact Lists | EIS Investors | Equity Angel Investors
We work with multiple investor lists, including property investors' and equity investors' contact lists. Due to the high demand for these lists, we don't sell the data outright. Once their contact details become publicly available, angel investors receive an excess of messages, diminishing the value of the contact data. Instead, we partner with trusted data owners who manage content sent to their subscribers, ensuring engagement.
The angel investors and EIS Investor lists operate on a subscription basis, featuring individuals keen on investment opportunities. They possess high liquidity and are eager to hear your proposal, responding well to quality investment offers.
These lists are owned and controlled by reputable financial publishers, who manage email broadcasts on your behalf. Once approved, the message content is entirely up to you. Count on us to assist you in finding the best equity investor list tailored to your needs.
---
Angel Investors Lists: EIS Select
A well-preserved under-exposed database of investors into a variety of EIS investments. The list is proven for stock-based opportunities and private equity.
We are continually searching for new opportunities for our network of worldwide investors, which is built initially for subscribers into EIS and other private company-based products and news.
Our subscribers are proven to respond to a myriad of opportunities including IPO's, stocks & shares, passive income streams, bonds & and commodities.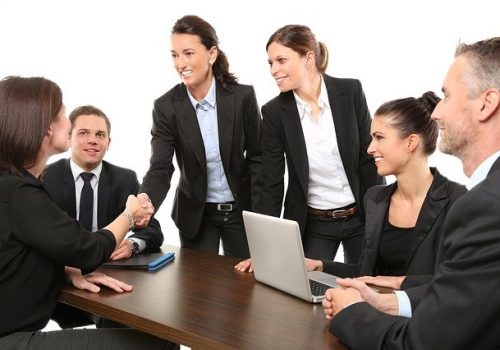 Angel Investors Contact List Options
We will work with you to pick the data sources that will match your offerings and pitches the best.  Depending on your requirements, we will be able to pick your source based on the following options:
Investment Preferences: Entrepreneurs often want to know the industries or sectors that angel investors are interested in. We provide information on the types of businesses a particular investor has funded in the past or is interested in investing now.
Worldwide Reach: For those specifically interested in finding angel investors within a certain geographic region or country we can provide access to localised contact lists to help you connect with investors who are more accessible.
Investor Networks: If you are searching for a specific established network or groups of angel investors, we can put your message out in front of some of those or find suitable alternatives.
Investment Criteria: Different angel investors have different investment criteria. This can include the minimum and maximum investment amounts, the stage of business they prefer, and any specific requirements.
GDPR Compliant. UKMM are committed to using only mailing, email and telephone data that complies with GDPR. All our list are ethically sourced with subscribers willing to receive relevant information. We also offer guidance on how you can maintain your compliance.
Other Angel Investor Lists
We collaborate with hundreds of publishers and financial publications, allowing you to send your message directly to investors of your choice. Below are just a few more examples of popular, well-converting angel investor lists.
---
Chieftains
Top performing lists for small business owners
We provide the UK's most cost-effective route to market for companies looking to target business owners, aspiring entrepreneurs, business buyers and private equity investors.
Chieftains is the world's most popular website for buying or selling a business.
Established in 1996, the website is both a marketplace of businesses for sale and a rich resource for investors looking for routes into the best private equity investments.
Fat Prophets
Stock research community – high liquidity and desire to make money passively.
Fat Prophets was founded in 2000 by Sydney stockbroker Angus Geddes. The company has since grown to become an internationally recognised and trusted financial services brand. From modest beginnings in Australia, Fat Prophets has expanded its footprint to include offices in Sydney, London and Auckland.
Our research and investment return track record speaks for itself, which is why we make all of our results available to you. We also guarantee that our research and reports are completely objective and are not paid for by any of the companies that we recommend.
Investor Offers
Over the last 4 years, our active investors and traders have signed up for newsletters, market analyses, expert alerts, webinars, and market-leading content on Investment and Trading options such as Stocks, CFDs, EIS, Property, Cryptocurrencies, Bonds, Crowdfunding, Funds and Forex.
Websites and newsletter themes include: Crypto Investors and FX Traders. We provide information on currency trading technology, fair dealing practices, Forex charting, with a large dash of Forex news!
Invest to accumulate
Excellent quality Investment CPL provider.
Invest to accumulate is a resource for anyone interested in money matters, investing and creating wealth. With regular online updates, events & seminars. We help you make informed decisions in the world of property and investing. PARTNER with us to deliver the RIGHT ENQUIRIES for YOUR PRODUCT & SERVICES. Our experience in managing custom audiences and targeting the correct online media for investors will deliver the right types of clients and ultimately an excellent return on investment.
Need advice on the EIS Investor, and Angel Investor email lists or picking your target audience? Get in touch.
---
What is an angel investor?
Angel investor or a business angel I a high-net-worth individual usually investing in startups on very early, high-risk stages often in exchange for ownership equity.
What do angel investors look for in a startup?
Typically investors look for passion and commitment of the founders, combined with an interesting idea/technology that closes an existing market gap and clarity of the business plan and commercial growth moving forward.
What do angel investors expect in return?
Generally, angel investors expect to get their money back in 3-7 years.  They generally expect to receive 30%-40%  return on investment on these early stages. Depending on the investment amount, investor interests and your proposal, you will be able to negotiate different terms with your investor.
How to find angel investors?
Work with us and we will help you to narrow down the investors' databases to focus on those who are most likely to be interested in your business idea.
How many angel investors are there in the UK?
UK Business Angels Association (national trade association for angel and early-stage investment ukbaa.org.uk) works with over 18000 investors. The Angel investment network (angelinvestmentnetwork.co.uk)  works with 283,533 individual investors in the UK.
According to the Capgemini World Wealth Report. (Capgemini Research Institute. "World Wealth Report 2021," Page 9. Accessed Aug. 26, 2021.) there were 573,990 high-net-worth individuals in the UK in 2020.
Testimonials
Having dealt with many agencies and list brokers I know how few and far between GOOD ones are. It has been a refreshing change dealing with John McCabe at UK Marketing Management Ltd. When given a brief from me he squirrels away and comes back with in depth information that will help me make the right decisions. We need a few more John McCabe's in the World!
UK Marketing Management gave us detailed advice on the data source that most suited our business needs and provided the data swiftly and in a user friendly format. We have now used the company's services twice and are impressed by it's efficient and targeted approach.
Opt-in
The data is all subscription based so it is opt-in and fully GDPR-compliant. Your message will go through a vetting process with the publisher to ensure compliance.
Fully Managed Service
All the hassle of running your own broadcasts is taken away from you as the publishers and dataowners will undertake the broadcast on your behalf. Your message will go out on their templates from their systems.
Great ROI
The publishers are fully committed to helping you achieve your goals. They are confident in their data and in some cases will offer guarantees of the number of click throughs and even number of leads generated.
---
Other popular email lists