Private Equity Investors List | Equity Investors | Equity Angel Investors
We have put together the very best equity investor lists available in the UK. The files are sources of investors keen to explore new opportunities in all types of equity and alternative investments. The data is put together from subscriptions to major financial publishers. They control the data but allow access for companies looking for equity investors.
We are here to help your find the best equity investor list for you, however if you are looking at other types of investors, please have a look at our investor lists page.
---
Investment Direct
Investment Direct is a leading media outlet offering investment opportunities for entrepreneurs and investors looking to buy or grow their portfolio. They cover UK start up's E.I.S. qualifying companies and equity raises, direct lending (loan notes or bonds), and limited liability partnerships.
The database also consists of investors looking at property, and alternative investments such as IPO's , precious metal leveraging and ESG investments . It provide a clear channel for companies to communicate directly with investors who are liquid and actively looking for new opportunities.
Cost per lead generated via email and landing page. Lead is the called and qualified.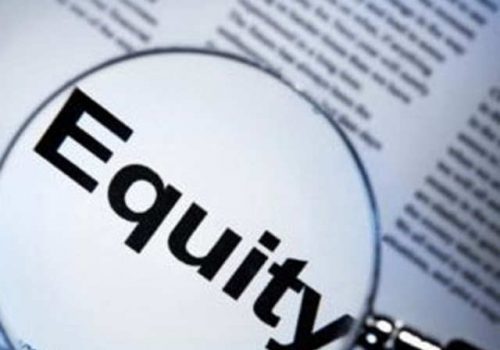 GDPR Compliant. UKMM are committed to using only mailing, email and telephone data that complies with GDPR. All our list are ethically sourced with subscribers willing to receive relevant information. We also offer guidance on how you can maintain your compliance.
Find Equity Investor / Equity Angel Investors on these 2 lists
The Alternative Investor
The Alternative Investor – Good quality CPM provider proven to deliver a strong ROI. Works for most asset classes. These investors have a diverse portfolio.
"In the past two decades, we've experienced two severe market declines, and two slow, tepid recoveries. We live in a new world of lower growth with longer and woefully underfunded retirements. Traditional stock and bond investments alone – in a low-yield environment – are not going to cut it. Alternative investments are the solution."
The Alternative Investor database is brimming with real alternative business investors looking for a range of opportunities to diversify their portfolio.
Investment Insider
The Publisher has built up a base of subscribers to their brand, that recommends various investment offers to online audiences. The base has been collected across Google, Social, Display and Video platforms, along with a network of HNW publishers to host a highly engaged audience of people looking for their next investment.
Most prospects have shown interest across asset classes such as property, fixed income, Wine, Art and other alternatives. The database to be second to none in engagement scores.
In terms of the management of this base they are limiting the frequency to 2 broadcasts every 8 days, to ensure quality and integrity of the base is maintained. Similarly, they intend to be very stringent with the offers presented to their investors, as they have a duty to bring them the best offers in the market.
Need advice on the Equity Investor, IPO investor email lists or picking your target audience? Get in touch.
Equity Plus
"Raise money for your investment by email marketing to over 65,000 UK retail investors. With access to over 500 new monthly investors we have a long term audience worthy of your investment.
Meet your investment goals and start hitting positive marketing ROI. 14 years experience and many happy advertisers"
Pro-Active Investors
This list is very high quality and they have seminars for investing in medium return investments.
Proactive investors operates five financial websites in four languages providing breaking news, comment and analysis on hundreds of listed companies across the globe daily. We are one of the fastest growing financial media portals in the world. The group also operates hugely successful "investor forums" where three or four companies present to an audience of high net worth sophisticated investors, fund managers, hedge funds, private client brokers and analysts.
---
Private Equity Investors List FAQ
Who are the top 10 private equity firms in the world?
According to Investopedia.com, one of the world's leading source of financial information, as of August 2021, the following 10 companies made it to the top 10 of private equity companies:
The Blackstone Group Inc.
The Carlyle Group Inc.
KKR & Co. Inc.
TPG Capital
Warburg Pincus LLC
Neuberger Berman Group LLC
CVC Capital Partners
EQT
Advent International
Vista Equity Partners
Who are the investors in private equity?
Usually investment is provided either by high-net-worth individuals or PE funds, companies that acquire stakes in private companies.
How to find private equity investors?
Private equity investors can be found through the same techniques as, all other investors. Please, see investors FAQ. However, one of the efficient ways of reaching out to multiple investors narrowed down by your criteria is through our investors databases.
---
Other popular email lists