The CIO Contact List is a comprehensive file of contact details for senior IT professionals in the UK and abroad
The CIO Contact List comprises of over 18,000 senior IT professionals from CIO's at FTSE 100 companies through to IT Directors, IT Managers and other senior IT professionals. There are over 4,000 UK companies represented on the list and it can be enriched with international contacts too.
The person in the Chief Information Officer's role is responsible for large budgets and is therefore a decision-maker. Their responsibility covers IT acquisition and management, the development, maintenance and implementation of IT architecture, and the design and operation of works processes. This email list also includes other information technology contacts such as software developers, IT analysts, Systems Architects, IT networks and more.
---
Over 18,000 CIO contacts. Each record includes:
CIO's Full Name
CIO's Personal Business Email Address (not generic)
CIO's Specialism/Job Title
Company Name & URL
CIO's Mailing Address with City, County, Post Code, Country
CIO's Phone & Fax Numbers
Company Industry
Company Revenue & Employee Size Indicator
CIO Email List Quality Promise
Your list is built to your specification; better open rate and lower pricing.
Free data samples to give you insight into the quality and field layout.
Free hard bounce replacement 1:1 over the threshold.
95% deliverability guarantee.
GDPR and CAN-SPAM Act compliant data.
Data is cleansed and verified prior to being sent to you.
A personal account manager who will choose the best data selection for your project.
---
Who should use the CIO Contacts List?
This list is a very versatile set of data and is perfect if you are:
a company or recruitment agency looking to recruit a senior IT officer
an events company or publisher promoting IT seminars and conferences
a company promoting services compatible with IT
a hardware or software provider looking to promote your products and services
publishers of IT-related magazines and journals
a consultancy firm that offers strategic advice and guidance on IT-related issues
a financial institution that offers loans or investment opportunities to IT companies
We can produce a custom list for you depending on your requirements.
---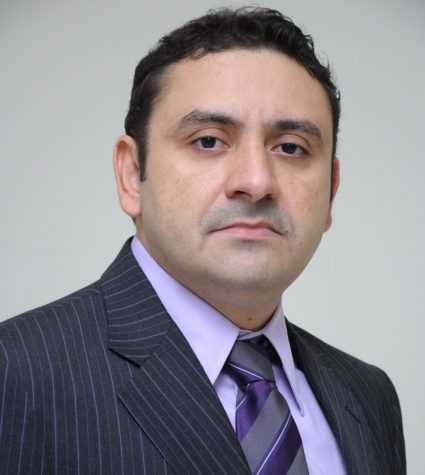 GDPR Compliant. UKMM are committed to using only mailing, email and telephone data that complies with GDPR. We offer guidance on how you can maintain your compliance.
CIO Email List Breakdown
Having the right connections can be the key to success in any business. With the CIO Contact List, you will have a valuable resource at your fingertips, allowing you to take your business to the next level. Our data is updated regularly to ensure that you always have access to the latest and most accurate information, giving you a competitive edge in your industry.
---
CIO list by job
The file is highly selectable and can be broken down in a number of ways. the following gives an indication of the job level and specialism.
CIO/CTO: 1,715 Contacts
Communications: 4,304 Contacts
IT Managers & Directors: 9,067 Contacts
Networking: 1,371 Contacts
Security: 1,568 Contacts
CIO list by organisation
The following is a breakdown of the numbers of organisations for which we have contacts within specific specialisms.
CIO/CTO: 710 Organisations
Communications: 1,096 Organisations
IT Managers & Directors: 2,316 Organisations
Networking: 364 Organisations
Security: 425 Organisations
CIO Email List Quality Guarantee
With 20 years of experience in the data industry, we care about our reputation and therefore our clients and their results. We provide 95% deliverability guarantee. free data samples and advice on staying GDPR-compliant after you purchased the data set. Your data selection is picked from 100+ credible and legitimate sources: manual research, survey and feedback forms, IT directories, IT conferences, trade fairs, industry magazine subscriptions, private email lists and so on.
---
CIO Email List FAQ
What kind of information does the CIO Contact List database from UKMM contain?
The CIO Contact List database from UKMM typically contains contact information for CIOs in the UK, including their name, company, job title, email address, phone number, and mailing address. The database may also include additional details such as company size, revenue, and industry.
What industries or sectors are covered by the CIO Contact List database?
The CIO Contact List database from UKMM covers a wide range of industries and sectors in the UK, including technology, healthcare, finance, manufacturing, and more.
Are there any guarantees or warranties regarding the CIO Contact List database quality?
We take great care to ensure the accuracy of our databases, using a combination of technology and human verification methods to maintain data quality. We offer a guarantee of 95% accuracy for the CIO Contact List database. If any contact is found to be inaccurate or invalid above the threshold, we will replace it at no extra cost.
What is the cost of the CIO Contact List database from UKMM?
The cost of the email database can vary depending on the number of records purchased, the contact data included and the level of customization required. Prices typically range from a few hundred pounds to several thousand pounds. The larger the order is, the better price per record you get.
Testimonials
Very well-organised, with detailed information about each CIO's company, industry, and contact details. Made outreach a hell of a lot easier and we're pleased to say that our campaign overall was successful. Doubt it would have been possible without the help of uk marketing management team.
As an IT professional, I was looking for a comprehensive and reliable CIO contact list for our most recent business campaign. I came across the CIO contact list from UK Marketing Management and was immediately impressed with the depth and accuracy of the data... Not to mention the service received from John from the offset. Thanks very much.
I recently purchased the CIO contact list from UKMM to help me connect with IT decision-makers in my industry. As a small business owner, it can be challenging to get in touch with the right people who can help me grow my business. However, this contact list has made it much easier for me to find and connect with CIOs. I've found the contact details to be accurate and up-to-date, which has saved me a load of time and energy in my outreach efforts.