Surgeons Email List | GDPR Compliant Data | UK & Worldwide
---
6499 surgeons contacts are available for your marketing campaigns with our surgeons' email list. Capture the attention of surgeons and present your product or service to thousands of surgeons worldwide at once, whilst improving your response rate, and boosting your ROI with our human-verified surgeon email list.
---
Surgeon Email Addresses by Location
Whether you need specific locations to target or only require particular industry types – we'll work with you to provide you with the right information. Below you can see how the Surgeons are split across the UK.
---
Greater London (inc City of London): 3138 Surgeons
South East: 767 Surgeons
South West: 414 Surgeons
Midlands: 761 Surgeons
North West: 439 Surgeons
North East: 164 Surgeons
Yorkshire & The Humber: 301 Surgeons
East of England: 515 Surgeons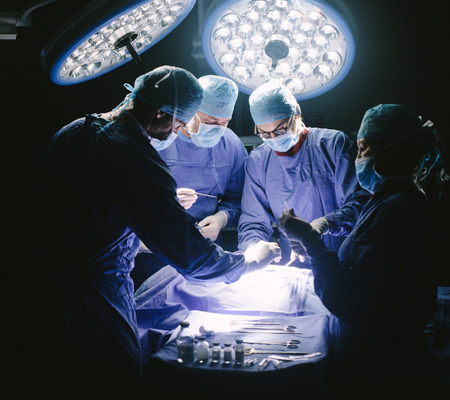 ---
6499 Surgeons contacts available. Each Contact Includes:
Surgeon's Full Name
Surgeon's Personal Business Email Address (not generic)
Surgeon's Specialism
Hospital/Clinic/Employer/Company Name & URL
Surgeon's Mailing Address with City, County, Post Code, Country
Surgeon's Phone & Fax Numbers
Company Industry
Company Revenue & Employee Size Indicator
Surgeons' Email List Quality Promise
A personal account manager who will choose the best data selection for your project
Free data samples to give you insight into the quality and field layout
95% deliverability guarantee
GDPR-compliant data
100+ credible sources: manual research, healthcare directories, medical conferences, trade fairs, industry magazine subscriptions, private email lists and so on
Email addresses are regularly updated for accuracy and relevance
Use data for 12 months after purchase
Data is cleansed and verified prior to being sent to you
---
Who Should Use the Surgeons Email List?
Surgeons are senior medical professionals that specialise in evaluating and treating conditions that may require invasive procedures, or physically changing the human body. Surgeries can be done to diagnose or treat disease or injury. Surgeons work in hospitals or outpatient clinics, usually in an operating room where they lead a team of other doctors and nurses during a surgical procedure
Surgeons have a wide degree of freedom when it comes to their choice of patients, procedures and tools, which is often determined by their expertise. Surgeons are skilled in many areas, including orthopedics, vascular surgery, plastic surgery and oncology. . They also need to keep up with ongoing research and new developments in their field. The surgeon's email database can be of interest for the following:
Events & conference organisers
Clinics & hospitals
Surgical tools suppliers
Implant manufacturers
Research centres & universities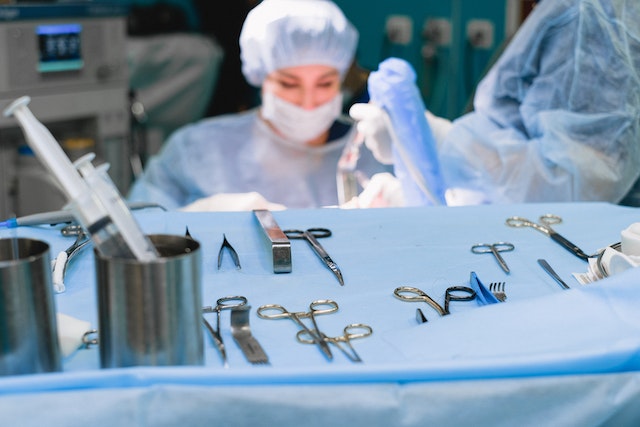 ---
GDPR Compliant. UKMM are committed to using only mailing, email and telephone data that complies with GDPR via Legitimate Interest. We offer guidance on how you can maintain your compliance.
Surgeons Email List by Expertise
This database can be segmented by multiple criteria, including surgeons' area of expertise. Below are a few example of these sub-lists.
---
cardiac surgeons email list
cardiovascular surgeon email list
chest and cardiac surgeons email list
colorectal surgeons email list
cosmetic surgeons email list
dental surgeons email list
general surgeon email list
hand surgeon email list
lasik refractive surgeons email list
neurological surgeon email list
oral surgeons email list
oral-maxillofacial surgeons email list
orthopedic surgeons email list
pediatric surgeons email list
plastic and reconstructive surgeons email list
plastic surgeons email list
podiatric surgeons email list
thoracic surgeons email list
urological surgeons email list
vascular surgeons email list
vitreoretinal surgeons email list
---
Testimonials
We used UKMM to target a specific audience of retail investors. John's relationship with the vendor resulted in us getting extra coverage for our client. Thank you John and UKMM. I would recommend working with UKMM.
John and the team at UKMM have been fantastic. They've been understanding with changing deadlines and projects that have had to be delivered to short timelines. Our direct mail goes out in up to four different formats, adding complexity to a large mailout and the team have always handled this well, getting everything out to time and budget.
Having dealt with many agencies and list brokers I know how few and far between GOOD ones are. It has been a refreshing change dealing with John McCabe at UK Marketing Management Ltd. When given a brief from me he squirrels away and comes back with in depth information that will help me make the right decisions. We need a few more John McCabe's in the World!
I have used UK Marketing Management as my primary source for list rental and email marketing for around 10 years. The nature of the campaigns we work on usually involves quite obscure and precise targets and rarely if ever have UK Marketing Management failed to come up with good quality data.
We have been working with John and his team since the beginning of lockdown and where all other data suppliers have failed John has succeeded. I would fully recommend UK Marketing Management as they seem to get the job done and goes out of his way to deal with our requirements.